Melissa D. Smith
President and CEO
Melissa Smith joined WEX in 1998. After progressively gaining greater responsibilities and participating in WEX's dramatic growth, she rose to her current position as leader of the global corporate payments company. Melissa is passionate about growing WEX to create challenging and rewarding careers where employees are able to develop, contribute and advance within the company.
A finance expert by training, she previously played a pivotal role as WEX's chief financial officer, leading the company through a highly successful initial public offering and focusing on its growth as a public company. Her record of execution, continuous improvement, and increased responsibilities for WEX's business operations led to her appointment as president of the Americas, and ultimately as president and CEO of the entire company. As CEO, Melissa has responsibility for the company's day-to-day global operations and its long-term strategic growth. She also serves as a WEX board member.
Melissa is an active member of her community and was named The Girl Scouts of Maine's 2013 Woman of Distinction, and a Mainebiz 2012 Woman to Watch. Recognized as an industry leader, Melissa was named the PYMNTS.com 2014 Most Innovative Woman in Payments and a PaymentsSource 2014 Most Influential Woman in Payments. She serves on the Center for Grieving Children's Board of Directors and participates in the Executive Women's Forum, which she co-founded to provide a support network for female executives in her local community.
Melissa began her career at Ernst & Young and earned a bachelor's degree in business administration from the University of Maine.

Stephen R. Crowley
Senior Vice President, Shared Services and Chief Information Officer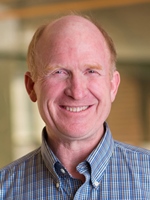 During a diverse 25-plus year career, Steve Crowley has embraced emerging technologies to help companies improve productivity, grow revenues, and improve customer satisfaction. In particular, he has worked to fundamentally change the way people and organizations move money and transfer payments around the globe.
As WEX's shared services and chief information officer, Steve is responsible for the company's global client operations teams, the information technology platforms and the company's program office. He is also charged with integrating acquisitions, systems, processes, and best practices across WEX's businesses.
Prior to joining WEX, Steve held several senior leadership positions at Bank of America, where he helped lead the transformation of the bank's ATM, online and web payment and transfer systems. Steve has also held senior positions at NCR Corporation and General Electric, where he led teams developing healthcare, transportation and financial service innovations, and gained experience in engineering technology, call center systems, manufacturing operations, and continuous improvement.
Steve serves on the University of Southern Maine's computer science advisory board. He has a bachelor's degree and a master's degree in civil engineering from Brigham Young University and an MBA from Southern Methodist University.

Steven Elder
Senior Vice President and Chief Financial Officer
Since first joining WEX in1998, Steve Elder has served in a variety of financial leadership roles of increasing responsibility to help the company attain its position as a global leader in corporate payments.
Over the years, Steve has led the WEX finance team through two international acquisitions, the restructuring of its credit facility several times and the successful execution of the company's initial public equity and bond offerings. During the launch of WEX's IPO, Steve was charged with oversight of financial modeling for underwriters and maintenance of buy and sell-side analyst relationships. Prior to his current role, Steve served as vice president of investor relations and treasury, before being promoted to chief financial officer at WEX. As CFO, Steve oversees the company's overall financial activities, including controllership, tax, treasury, financial analysis, investor relations, internal audit and financial operations.
Before joining WEX, Steve served as a senior auditor with Baker Newman & Noyes and Ernst & Young. Steve holds a bachelor's degree in business administration from the University of Maine and a master's degree in accounting from the University of Rhode Island's College of Business Administration.

George Hogan
Senior Vice President, International
With more than 30 years of experience in information technology and business integration management, George Hogan has played a leading role in executing the company's strategic global expansion.
When he joined WEX in 2007, George served as chief information officer and senior vice president for six years. In 2012, George was awarded the responsibility of overseeing the integration of WEX Fleet One, which WEX acquired in 2012 to expand its payments solutions for over-the-road vehicle fleets. This experience led to George's appointment as the company's senior vice president and general manager of fleet over-the-road and partner channels. In that role he was responsible for channel partnerships including major oil companies as well as WEX's over-the-road fleet program. As senior vice president, international, George has responsibility for enabling WEX's growth strategy through international expansion including operations, business development and strategic relationships across Europe, Asia Pacific and Latin America.
Previously, George worked at Visa Inc. and Visa U.S.A. as vice president of software development, and has held senior IT and engineering positions at Union Mutual, Security Life of Denver and Unum. George is currently on the Maine Broadband task force and previously served on the University of Southern Maine's computer science advisory board and TechMaine's board of directors. He earned bachelor's degrees in mathematics and psychology from Assumption College in Worcester, Mass., and a master's degree in international business from Boston University.

Kenneth W. Janosick
Senior Vice President and General Manager, Global Fleet Direct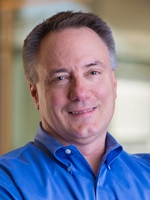 Ken Janosick has leveraged his 25-plus years of experience in marketing strategy, new product development and management to grow various segments of WEX's fleet business. As a knowledgeable expert, Ken contributes valuable insights and leadership to the company's strategic expansion efforts.
Ken joined WEX in 2009. While serving as vice president of small business solutions for several years, Ken grew WEX's small business segment and developed customer-centric solutions for businesses with fleets up to eighty vehicles. This experience led to his appointment as senior vice president and general manager, where Ken is responsible for overseeing WEX's global fleet direct and Australian businesses.
Prior to joining WEX, Ken spent 17 years at J.P. Morgan Chase, where his responsibilities included developing and driving the product growth strategy for the small business and mass affluent consumer segments. In addition, he has broad experience in consumer, commercial and small business financial solutions across payments, savings, treasury, and credit and debit payment products.
Ken is a member of the Association of Financial Professionals. He earned a bachelor's degree from The State University of New York and a master's of business administration degree with a finance concentration at Pennsylvania State University.

Nicola Morris
Senior Vice President, Corporate Development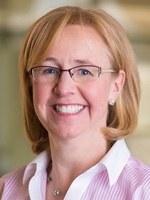 Nicola Morris has built a 20-year career helping companies identify and develop new business opportunities. She has broad experience in global business strategy and development, and has spent much of her career overseeing product management and marketing for technology-focused companies in the wireless, cloud computing, security, and telecommunications sectors.
At WEX, Nicola leads the corporate development team and is responsible for corporate strategy, corporate development activities including M&A, corporate marketing, and early stage product development. Prior to joining WEX, Nicola held several positions of increasing responsibility at Verizon Communications. She was most recently vice president, global corporate strategy, where she targeted new business opportunities and created all senior executive communications related to Verizon's growth strategy. Nicola has also previously worked at MCI, Digex and Iridium.
Nicola received bachelor's degrees in economics and Chinese language from Wellesley College and a master's in international affairs from the Johns Hopkins University, School of Advanced International Studies.

Hilary A. Rapkin
Senior Vice President, General Counsel and Corporate Secretary
Hilary Rapkin has played a key role in many of WEX's significant milestones over the past two decades through her expert legal oversight. She served as the first general counsel for WEX, helped to create WEX Bank and led the legal team in launching the company's initial public offering. Hilary is responsible for overseeing WEX's global legal, regulatory compliance, government affairs, and human resources functions.
With more than 20 years of experience, Hilary provides the company with a broad and global perspective of legal and regulatory issues. She currently manages WEX's local foreign counsel in the United Kingdom, Australia and Brazil as well as the in-house counsel at the company's Maine headquarters.
Hilary is a member of the Association of Corporate Counsel, the National Association of Corporate Directors, the Society of Corporate Secretaries and Governance Professionals, and the Society for Human Resource Management.
She began her career at Bennet & Associates and graduated from Bowdoin College and the University of Maine's School of Law.

Jenifer Rinehart
Senior Vice President, Human Resources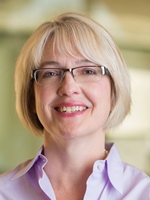 Jenifer Rinehart has nearly 30 years of experience in human resources management encompassing all corporate HR functions. At WEX, she oversees the alignment of the company's global HR and talent management agendas with its growth strategy. She is passionate about supporting the associates who make WEX the exciting company it is today.
In her role, Jenifer is responsible for building scalable HR policies, programs, processes and systems that support the company's expansion. She manages the global HR roadmap for the company, as well as its talent management architecture and rewards program that ensure key talent acquisition and retention.
Prior to joining WEX, Jenifer was vice president at Homesite Insurance Company, where she oversaw benefits, compensation, recruiting, and learning and development. Previously, she held roles of increasing responsibility at Chubb Insurance Company, as well as other companies in the insurance and financial industries.
She earned a bachelor's degree in professional studies from Drexel University and is currently enrolled there in a master's degree program.

Jeff Young
Senior Vice President and General Manager, Evolution1
Jeff Young joined WEX in 2014 when the company acquired Evolution1 to expand its healthcare payments business. Since then, he has helped to lead WEX's efforts to simplify the business of consumer-driven healthcare, a high-growth market with complex payments needs.
With more than two decades of leadership experience in the software and financial systems industries, Jeff is responsible for Evolution1's large and growing healthcare market position, industry leading technology, and strong partner network. In this role, he brings an unparalleled level of industry experience and success in sales, marketing, customer service, product development, and partner leadership.
Prior to joining WEX, Jenifer was vice president at Homesite Insurance Company, where she oversaw benefits, compensation, recruiting, and learning and development. Previously, she held roles of increasing responsibility at Chubb Insurance Company, as well as other companies in the insurance and financial industries.
Prior to Evolution1, Jeff was the vice president of business applications at Microsoft Corporation in the United States. Previously, he helped to lead Great Plains Software through its successful IPO and eventual sale to Microsoft for more than $1 billion.
Jeff serves on the board of Bell State Bank & Trust in Fargo, N.D. He graduated from Jamestown College, where he studied business, mathematics and computer science.